TICBCN Sprint in Barcelona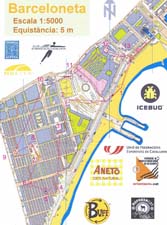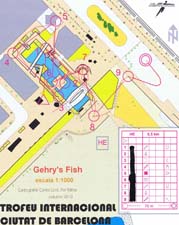 This weekend a two day competition called
TICBCN
is arranged in Barcelona. Today the first race was held with a sprint close to the harbour in the city centre.
The first part was a normal sprint, but the last 500 m was a micro-sprint in map scale 1:000. The first part went well for me, but I had problems to get into the new map, and lost 20 seconds to the 1st control in the micro-sprint. My result was a 2nd place, 5 seconds behind Jonas Vytautas Gvildys from Lithuania. (Jonas has done several good international results before, and was 8th in World Games last year.)
Results, splits and Routegadget
Orientering.no
have some comment from me after the race.
0 Comments
Posted on 20 Nov 2010 by Øystein